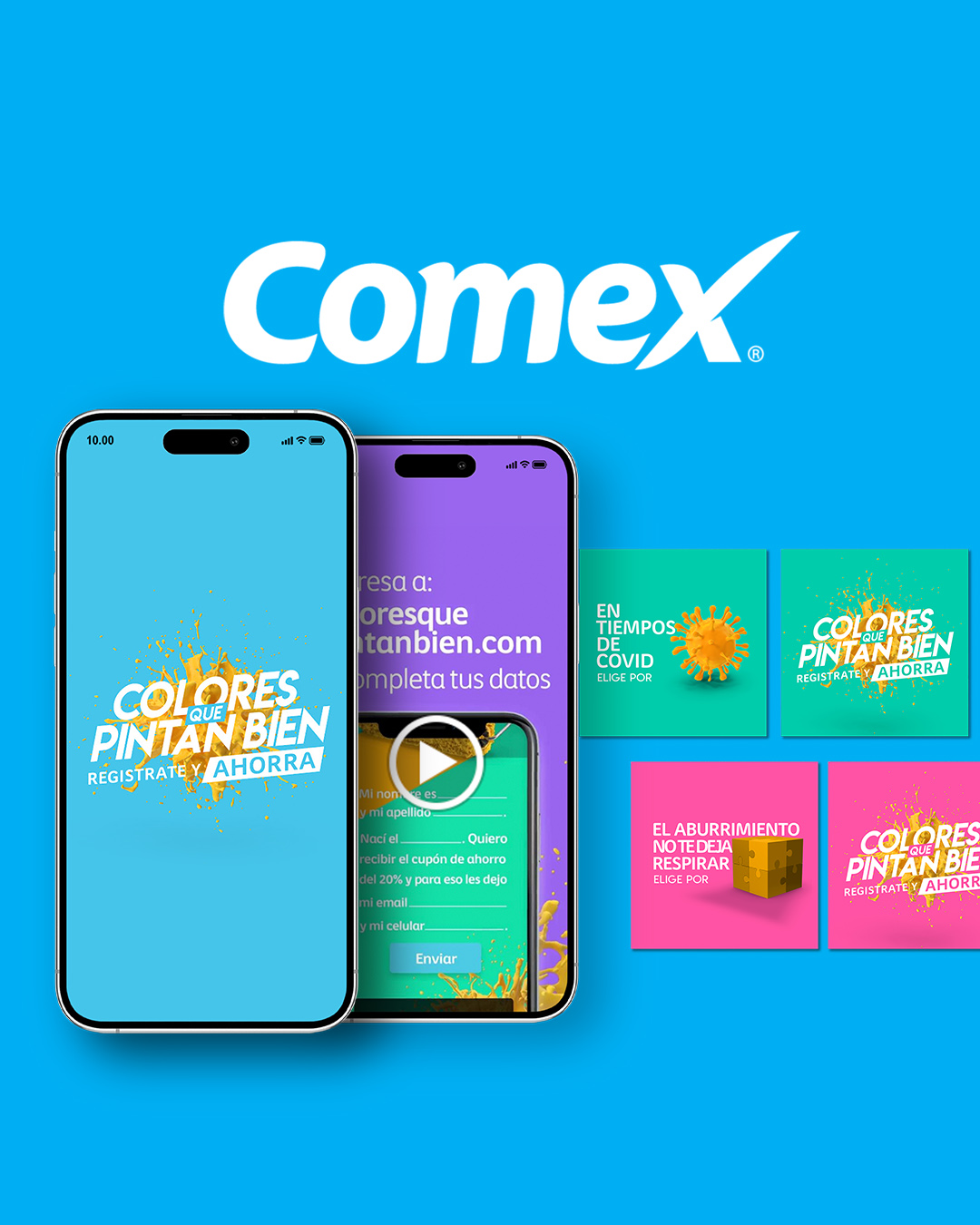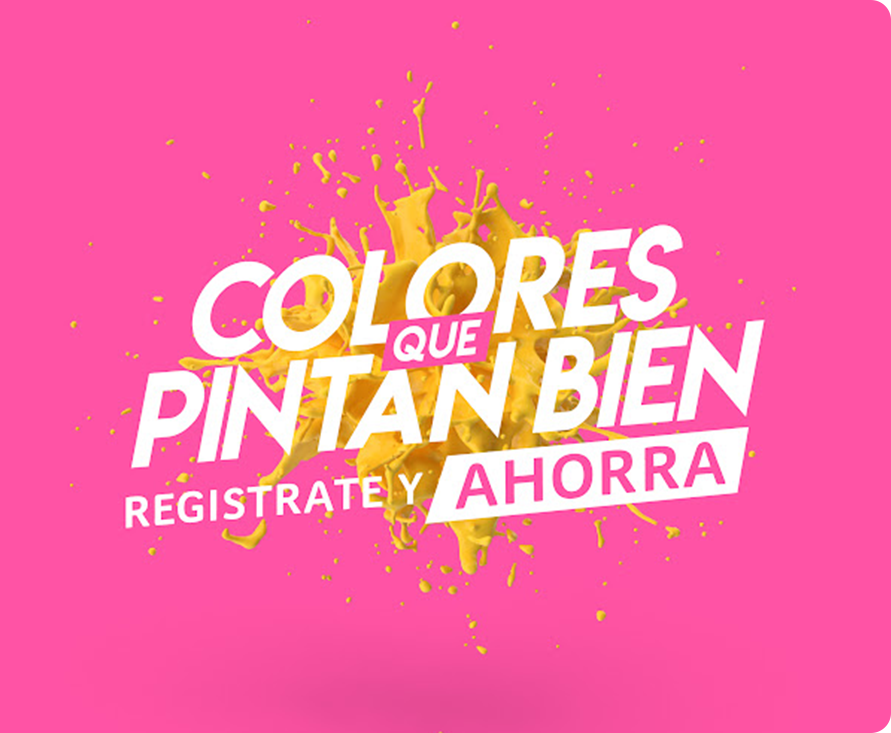 Comex needed to increase its sales after experiencing a significant income decline during the pandemic.
They did not have records of consumer habits or identified target audience at their points of sale.
The goal was to develop an online channel, a strategy they had not considered before.
To develop a campaign from the concept to the implementation.
We developed a digital strategy aiming to show people that when everything looks bad, with Comex everything looks good.
Through a discount platform we invited people to choose a neglected area of their home and renew it.
We asked them to register
for "Colors that Paint Good" ("Colores que Pintan Bien"). If the interested person invited a friend, they both participated in a giveaway and accessed a 20% discount.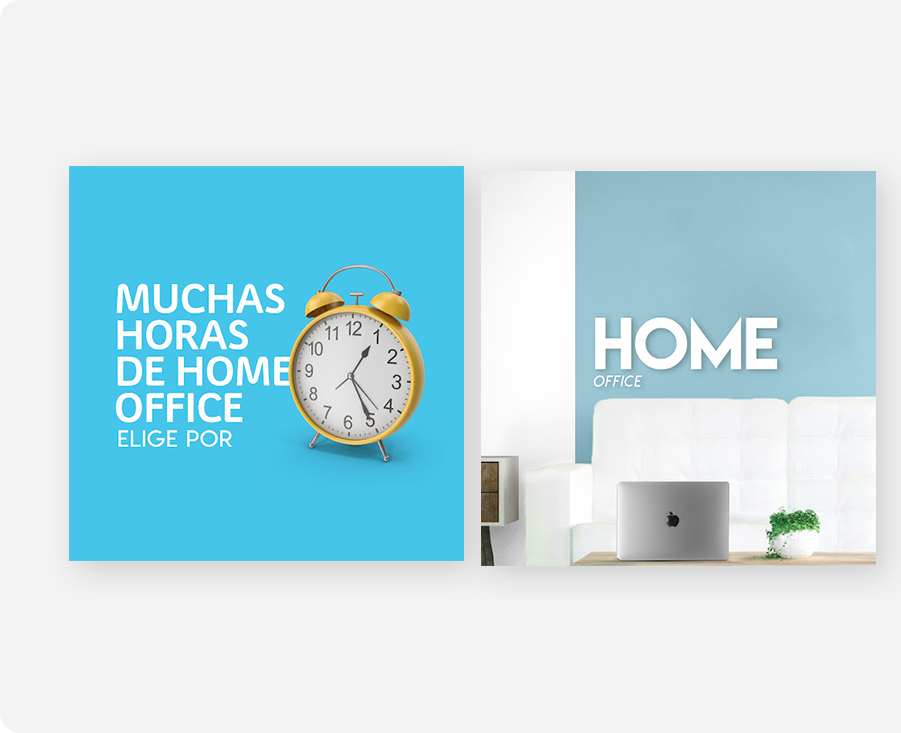 We reached 1.5 million people with our transactional promotion.
Duration: Average session duration:
00:55
Advisor landing sessions:
130.253
We reached
1.5 million
people with our transactional promotion.
Duration: Average session duration:
00:55
Advisor landing sessions:
130.253